541-478-2873 or cellardoor@analemmawines.com
1120 State Road., Mosier, OR 97040
analemma wines

Open Friday-Sunday 12-6pm from April 5-September 29 October through December by reservation only, Check website for reservation times.
Analemma exists to craft characterful wines of time and place, showcasing the dynamic climates of the Columbia Gorge. Using regenerative farming practices, we adopt a soulful approach to winemaking that shares a story of the land and the people who farm it. Please allow us to begin planning your unforgettable day in The Gorge by using the reservation link found on our website or by calling the winery. By making a reservation in advance, guests can expect a thoughtfully curated experience led by a knowledgable member of our team. Guests without a reservation will be accommodated as space permits. Due to the intimate nature of our tasting experiences, children and dogs are not permitted in our winemaking cellar. We look forward to seeing you.
800-516-8710 or crw@cathedralridgewinery.com
4200 Post Canyon Dr., Hood River, OR 97031
CATHEDRAL RIDGE WINERY

Open daily May-October 11am-6pm,
November-April 11am-5pm
A family-owned boutique winery with a wide selection of award-winning wines all lovingly made on site. Specializing in big, bold, sensuous reds. Blends and single varietals like Cabernet Sauvignon, Syrah, Pinot Noir, Zinfandel, Petit Verdot, Malbec, whites including Riesling, Chardonnay and more. Amazing mountain views, gorgeous garden grounds and vineyards provide a stunning backdrop for picnics, corporate, or private events. Barrel tastings, cellar tastings, winery tours and tour groups by appointment.
503-308-9137 or hello@ceruleanwine.com
304 Oak St., Hood River, OR 97031
cerulean wine

Open Wednesday-Sunday, 12-6pm
Family-owned winery making old-world style wines from our organic estate Acadia Vineyards 1,000 feet above the Columbia River. On our 72 acres, we grow award-winning Tempranillo, Pinot Noir, Chardonnay, Pinot Gris, Gruner Veltliner, Riesling, Gewurztraminer, and Pinot Blanc. We also make Italian varietals Barbera, Nebbiolo, and Sangiovese. Enjoy our comfortable tasting room and outside courtyard in downtown Hood River. Picnics on our vineyards and private tours/tastings available upon request.
509-365-2744 or info@corcellars.com
151 Old Highway 8, Lyle, WA 98635
COR CELLARS
Open Thurs-Mon 11am-6pm February-November Open 11am-5pm December-January
WINES FROM THE EDGE: Since 2003, COR Cellars has been producing wines with character and personality from the Columbia River's most distinguished vineyards. We produce Alsatian and Friulian varietals from the Columbia Gorge and Bordeaux varietals from the Columbia Valley and Horse Heaven Hills. Our modern tasting room is vibrant and light filled, with Mt Hood illuminating comfortable window seats, a large fireplace to warm you up in winter, and a wildflower filled courtyard to spread out in during the warmer months. Ample space in any season for your group of 2...or 20. We welcome you to walk our vineyards, taste our wines, and share our corner of the world.
503-505-4359 or info@hawkinscellars.com
10401 Cook-Underwood Rd., Underwood, WA 98651
HAWKINS CELLARS
Open Thurs-Sun 12-6pm (May-Oct) Weekends 12-5pm (Nov-Dec & Mar-Apr) or by appt.
Voted top-rated Pacific Northwest winery in 2017 by Travel+Leisure! Experience the tradition of winemaking in a spectacular Gorge setting. Located on the bluff of Underwood Mountain, our tasting room is the perfect spot to sip wine, enjoy an outdoor picnic, and soak in panoramic
Mt. Hood views. We specialize in locally grown cool climate varietals, such as Pinot Noir, Chardonnay, and Pinot Gris, and regionally sourced Rhone- style wines including our signature Viognier and Syrah. Explore Washington state's next great wine growing region and visit the "Winery at the Top of the Gorge." Just a ten-minute scenic drive from Hood River.
541-436-4680 or visit@hiyuwine.com
3890 Acree Dr., Hood River, OR 97031
HIYU WINE FARM
Walk-ins are welcome from 2-5PM Sat & Sun from Mar-Nov Reservations through our website are required for the following: Wine Tavern Experience: 11am-4pm Thursday-Monday Wine Farmers Lunch: Saturday & Sunday 11:30-2:30
Hiyu is a 30 acre farm in the Hood River Valley. Guided by nature and inspired by ideas from biodynamics and permaculture, we tend vines, raise animals, garden, cook and make wine to reveal an experience of place. The Wine Tavern Experience is inspired by countryside European wine bars. We serve a flight of 4 or 6 wines alongside snacks from our gardens and kitchen. The Wine Farmer's Lunch is a 3-course, family style dining experience accompanied by generous pours of 3 wines. Once a month we host a casual gathering around a rustic, one plate meal and the release of new wines.
541-716-0140 or info@hoodcrestwinery.com
1908 Orchard Rd., Hood River, OR 97031
HOOD CREST WINERY
Open daily 11am-6pm April to November and Fri-Mon 11am-6pm in Feb, March & Dec
At Hood Crest Winery it's all about the reds, the whites and the blues. Sip wine amongst the vines when you join us at our world class tasting room. Enjoy breathtaking mountain views, gourmet wood fired pizza and hand crafted, award winning wines. This stunning stage is the perfect rendezvous for a relaxing afternoon or stylish locale for your corporate or private party. We feature live music every Friday, Saturday and Sunday. Vineyard tours, tour groups and barrel tastings by appointment, book early! Check hoodcrestwinery.com, Facebook or Instagram for additional live entertainment and special hours info.
206-251-5191 or hello@flumevineyard.com
FLUME FAMILY VINEYARD
Tastings by appointment
Growing and harvesting our own grapes at Flume Family Vineyard on Underwood Mountain, they are then used to produce small batches of select varietals. These wines are locally grown, crafted, bottled, and sold, continuing Flume Family Wines' values of land stewardship and community care. Contact us for more information or to set up a tasting.
541-806-7070 or thegratefulfarmer@gmail.com
6670 Trout Creek Ridge Rd., Mount Hood-Parkdale, OR 97041
grateful VINEYARDs
Open daily June-Nov 3rd 11-6pm from Nov 2019-June 2020 visit website for hours
We created our tasting room to welcome the friends of our farm into a restorative and delicious experience in Mount Hood, Oregon. Our tasting room is well stocked with our family's wines, hard cider and a local beer for everyone to enjoy with panoramic views of Mt. Hood. Bring your camera to capture some shots in our gorgeous vineyard, flower fields or enjoy picking fruit in our stunning orchard. We provide a variety of comfortable seating and farm to table charcuterie boards for you to enjoy. We have two amazing fireplaces both inside and outside our tasting room with an added bonus we have a small craft soft serve ice cream maker with seasonal fresh fruit treats as well. Head to our website to learn more about joining the table for Wine Dinners, Farm to Table Rehearsal dinners, Brunches and Fundraiser special events.
541-399-5259 or tastingroom@idiotsgrace.com
8450 Hwy 30, Mosier, OR 97040
IDIOT'S GRACE WINES
Guided Tastings and Cellar Door hours vary with the seasons. Check FB/Website or give us a call
Idiot's Grace Wines are the production of a small, family-owned Estate winery in the Columbia Gorge. Our several plots—established since 2003, overlooking the River on both the Oregon and Washington sides— are farmed organically with imagination and humility; the wines, wild- fermented and unposturing, seek originality from this dramatic growing region. Faithful to their vintages, our offerings reflect the restless work of matching grape to place. Tasting flights, bottle sales and tours are available at the winery, nestled amongst our vineyards and orchards in the Mosier Hills.
541-645-0462 or info@jacobwilliamswinery.com
3 Avery Rd., Wishram, WA 98673
(Avery Park on Hwy 14)
JACOB WILLIAMS WINERY
Open Daily 11-5pm (*until 6pm June-Sept) Check website for winter hours
A boutique winery dedicated to producing high quality wines sourced from the finest vineyards in the region.Visit our tasting room overlooking the Columbia River, with views of Mt. Hood and the surrounding landscape of vineyards and orchards while enjoying our latest award- winning wines. An experience worth the spectacular journey through the stunning landscape of the Columbia Gorge. This year's line up features Merlot, Syrah, Zinfandel, Cabernet, Petite Sirah, Cabernet Franc, Pinot Gris, Sauvignon Blanc, Gewürztraminer, and our favorite red blends.
509-281-3240 or chris@ldtwines.com
111 East Jewett Blvd., White Salmon, WA 98672
Le Doubblé troubblé wine co
Open Thurs-Sun 12-8pm or by appointment

Two friends, three passions: Wine, Skiing, Trouble. Founded in 2014, we make wine from vineyards in the Columbia Gorge and the Willamette Valley. Our tasting room in White Salmon, WA offers our wines in an urbane ski setting. We offer wine tasting flights, wine by the glass and small plates. Come visit White Salmon and enjoy some wine. Groups of 7 or more please call in advance so we can accommodate.
509-773-1976 or 877-627-9445 info@maryhillwinery.com
9774 SR-14., Goldendale, WA 98620
MARYHILL WINERY
Open daily 10am-6pm

Family-owned and operated since 1999, Maryhill Winery is one of the largest and most visited wineries in Washington, offering spectacular views, tasting room and gift shop and live music all summer. Crafting over 50 wines and earning more than 3,000 awards, including 2015 Pacific Northwest Winery of the Year from Wine Press Northwest, Maryhill wines are a true testament to the quality and diversity of the state. Additional tasting rooms located in Vancouver and Spokane.
541-386-8333 info@mthoodwinery.com
2882 Van Horn Dr., Hood River, OR 97031
mt. hood WINERY
Open daily 11am-5pm March-November
We invite you to visit us at Mt Hood Winery. A family-owned and run operation located on the Bickford Family's Century Farm and recognized as 2016 Oregon Winery of the Year by Northwest Wine Press. Receive a warm welcome by our friendly, knowledgeable staff and sample an array of award-winning wines, surrounded by stunning vineyard and mountain views. We look forward to seeing you soon. From our family to yours, Cheers!
541-386-2607 info@phelpscreekvineyards.com
1850 Country Club Rd., Hood River, OR 97031
phelps creek vineyards
Open daily 11am-5pm

Sip wines off the back nine! Located on the beautiful Hood River Golf Course, our Tasting Room features wines produced from our nearby estate-grown grapes. Acclaimed winemaker, Alexandrine Roy travels from her own 4th Generation winery in Burgundy, France bringing traditional French winemaking techniques to our 34-acre vineyard. Ask us about our Award-Winning Pinot Noir! Better yet, come visit us on the vineyard for a Phelps Creek Signature Wine tour or A Taste Amongst the Vines tour.
541-993-8301 or thepinesvineyard@yahoo.com
202 Cascade Ave., Suite B, Hood River, OR 97031
THE PINES 1852
Open daily 12-5pm (Thurs, Sat, and Sun until 7pm, Fri until 10pm). From Jan-April, closed Tues & Wed
Live Music every Fri 6-9pm

The Pines Vineyard has produced quality fruit for more than a century. Planted in the 1890s and revived by our owner in 1982, this vineyard is one of the oldest in the NW. Our family's passion for the grape is clear with every bottle of our limited production, boutique wine. Our staff is knowledgeable about our wine and the Columbia Gorge and will take your palate on a journey through the many varietals that we grow in this area. Experience The Pines at our Tasting Room in downtown Hood River.
206-920-4206 or savagegracewines.com
442 Kramer Rd., Underwood, WA 98651
savage grace wines
Tasting Room opens June 1, 2019
Open Fri-Sun, 12-6pm, until Nov 17 and by appointment. SAVAGE - echoes the struggle of the grape - elemental and rugged. GRACE symbolizes what we hope to achieve with each vintage. We practice thoughtful and natural wine-making techniques to produce tasty, Old World-style, lower-alcohol wines true to the grape, site and vintage. Our wines are single-vineyard, single-varietal, and explore how place
of origin matters - from our Loire Valley-inspired Cabernet Francs and unique take on Malbec (bottled as "Côt"), to cool-climate estate-grown Grüner Veltliner and Pinot Noir. We invite you to come taste at our winery, tour the vineyard and relax with spectacular views of the Gorge.
541-380-1438 or southhillwine@gmail.com
801 Scoggins Rd., Underwood, WA 98651
south hill
Open Fri-Sun 11am-5pm from June 1-Sept 29
South Hill Vineyards...28 hillside acres of vines located near the top of Underwood Mountain at 1850 ft. Wines crafted by the Jones family who also produce highly regarded wines at their sister winery, Spencer Hill Estate, in New Zealand. Over 30 years experience in Cool Climate wine making in New Zealand and 13 years on Underwood and newly open to the public. Our trained and experienced winemakers from both countries produce wines of unique depth, character and balance. Enjoy the tasting bar inside our working winery providing an intimate experience and an insight into our passion for winemaking and viticulture on Underwood Mountain. After the tasting, kick back and relax in the picnic area with panoramic views.
541-946-3750 (WINE750) or info@staveandstone.com
DOWNTOWN: 210 Oak St., Hood River, OR 97031
AT THE VINEYARD: 3827 Fletcher Dr., Hood River, OR 97031
STAVE & STONE WINe estates
Downtown Tasting Room: Open daily 12-6pm, later on Fri & Sat, and during live music
Winery at the Vineyard: Open Apr–Oct 11am-7am, Nov–Mar 11am-6am

Get out into the beautiful Hood River Valley and meet our award-winning wines with personality! From a flirty Riesling to a commanding Cabernet, we have something special just for you. Enjoy a glass of your favorite with one of our amazing charcuterie boards and relax by the fireplace in our welcoming tasting room or in the warmer months, spend an afternoon on our large covered patio or grassy terraced lawn located in the vineyard enjoying beautiful scenic views of the middle valley from our century farm. We also offer local beer and cider on tap as well as other non-alcoholic beverage options. Our vineyard winery and tasting room is an ideal location for private parties and company outings. Vineyard tours are available with advance notice.
When you our visiting the charming downtown Hood River stop into our welcoming tasting room and enjoy one of our award winning wines. Grab a glass of your favorite and pair it with one of our amazing charcuterie boards, an afternoon of shopping is complete! Visit our website and Facebook page for our live music schedule, featuring both local and regional talent.
541-298-8900 or info@sunshinemill.com
901 East 2nd St., The Dalles, OR 97058
sunshine mill
Open daily 12-6pm
The Sunshine Mill has a long, colorful history. The Sunshine Mill has milled wheat on this property for more than 130 years, and now houses Quenett and Copa Di Vino wineries. So take a walk through the grounds and discover The Sunshine Mill, and enjoy a tasting or have a glass of wine in our amphitheater. Order an antipasto platter to enjoy in The Boiler House Bar and drink differently at The Sunshine Mill.
509-365-4361 or info@synclinewine.com
111 Balch Rd., Lyle, WA 98635
syncline winery
Open Thurs-Sun 11am-6pm year-round
View the winemaking process up-close
Family founded in 1999, Syncline crafts wines of singular identity and connection to the land. Our production facility and tasting room are one space at Syncline. When you visit you'll be able to walk in the vineyard, touch wine barrels, and ask any of our wonderful staff about our farming and wine making. We provide a peaceful, relaxed picnic area including tables, Adirondacks, and hammocks, all nestled between our winery, vineyards and gardens. We offer wines by the glass, and picnic fare.
509-774-8323 or kelly@tetrahedronwines.com
421 State St. (Hwy 14), Lyle, WA 98635
tetrahedron
Open Thurs-Mon 11am-6pm
Situated on a hillside property that has been family owned for three generations, Tetrahedron is a boutique winery overlooking the Columbia and Klickitat rivers specializing in small lot production and hand-crafted wines.
541-436-3851 or info@drinkupsidedownwines.com
311 Oak St., Hood River, OR 97031
upsidedown wines
Open in the summer daily from 12-7pm
Winter hours vary, please check website for seasonal hours
At Upsidedown Wine we strive to produce wines of outstanding quality that show true balance and sense of place. Letting our vineyards express themselves, while guiding the juice through our wine making practices with minimal intervention and indigenous yeasts. We focus on many Rhone varietals such as Grenache, Mourvedre, Syrah, and produce a distinctive rosé of Nebbiolo - our biggest hit during the summer season! Book a private tasting in our modern downtown tasting room with our winemaker, or stop in during tasting hours to experience Upsidedown Wines and learn about our partner non-profits. Give Back #DRINKupsidedown
541-386-3026 or info@vientowines.com
301 Country Club Rd., Hood River, OR 97031
viento
Open daily 12-5pm (Apr-Oct) Fri-Mon 12-5pm (Nov-Mar)
Viento is Spanish for "wind," and reflects the constant vibrancy of the wind and life in the Columbia River Gorge, where winemaker Rich Cushman was born and raised. Established in 1986, Viento celebrates a legacy of practicing the art of winemaking with respect for tradition and our personal style. We focus on Riesling, Sparkling wines, Italian cultivars and Pinot Noir. With its modern industrial architecture, and welcoming, informed staff, our stunning tasting room is a perfect starting point to begin your wine (and other) adventures in Hood River!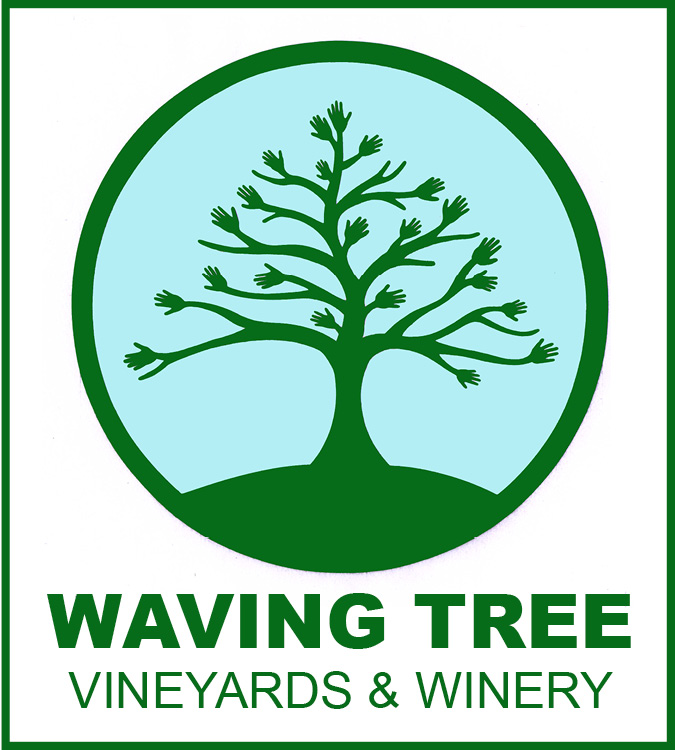 509-250-1412 or atkins@gorge.net
2 Maryhill Hwy, Goldendale, WA 98620
waving tree winery
Open daily June through October from 10am-5pm Open Sat & Sun from Nov - Thanksgiving Sat & Sun 10am-5pm, After Thanksgiving open by appointment
Waving Tree is a family owned and operated winery featuring estate wines grown on the banks of the Columbia River in the community of Maryhill. Our varieties include dry whites: Orange Muscat, a dry Sangiovese rose, and dry reds: Sangiovese, Cabernet Sauvignon, Cinsault, Grenache, Mourvedre, Syrah, Grenache, Nebbiolo, Barbera, Zinfandel, and 2 Rhone style blends. We also have a few sweet wines to enjoy.
541-400-8613 or brendan.simpers@willowwinecellars.com
10481 Cook-Underwood Rd., Underwood, WA 98651
willow wine cellars
Open Fri-Sun 12am-5pm Mon-Thurs by appointment
Willow Wine Cellars is a family-owned, micro-winery producing 400 cases per year. Drawing from vineyards across the Columbia River Gorge and Eastern Washington to create a small portfolio of lovely wines. Featuring Albariño and Cabernet Franc as well as other carefully chosen varieties. We believe that wine is for saving that special bottle to drink with friends and loved ones. Come enjoy a glass in our winery, outdoor picnic area, or public BBQ space. Note: Parking is limited - got a group of 8 or more? Please call ahead to schedule a tasting.
541-386-1277 or info@wyeastvineyards.com
3189 Hwy 35, Hood River, OR 97031
wy'east vineyards
Open daily mid-April to late October 12pm-5pm. Open Sat & Sun 12pm-5pm from Mid-Feb to mid-April and Late October to Christmas or by appointment
Our scenic facility is located just 6 minutes from downtown Hood River. We produce splendid wines from our estate grown grapes and other local vineyards. You are welcome to bring your well mannered dogs, we are the perfect afternoon retreat for your friends and family. Picnickers are welcome. We request groups larger than 8 should book in advance to insure great service from our friendly, knowledgeable staff. We are also the ideal location for private parties up to 80. Consider us for your company outing or rehearsal dinner. Vineyard and winery tours available with advance notice.